I know of six Qantas pilots that have comitted suicide. I hope Qantas will listen to them so one doesn't do it in a Qantas aircraft with you on board. Now seven.
My book 'One Obsession' or 'Qantas Jet Star' is Available on Kindle
Read the cover-up by Qantas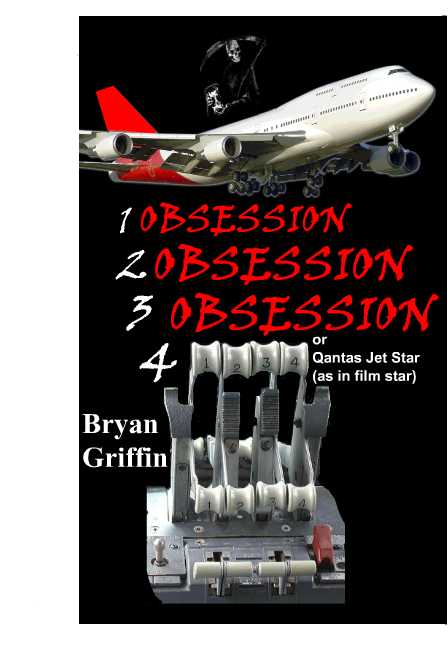 Here is a video I made to show what my compulsion was, and even knowing that Qantas made me keep flying.
My story on 3News in New Zealand
INTRODUCTION
My book, frightening as it is, shows that anyone can suffer from the effects of a mental illness. It doesn't just happen to everyday workers and housewives, but to professional people as well, and that fact must be conveyed to all the sceptics. These people will only think that you are ill if you have blood pouring from your body, a plaster on your arm or can show the scar from a recent operation. You can't see mental illness and band-aids can't cure it. It is up to family and friends to try and understand the turmoil that the sufferer is going through and try to make a positive step to help. Understanding the problem and guiding the patient to professional care will soon have them on their way to recovery. If in your perfect state of mind you wont help them, how can you expect them to help themselves. People with depression need your understanding and help, not your criticism.
Email Bryan Griffin
My book 'One Obsession' or 'Qantas Jet Star' is Available on Kindle
Chapter 1 The Life Of a pilot.
Chapter 2 Leaving School
Chapter 3 Commercial Pilot's Licence.
Chapter 4 Joining Qantas .
Chapter 5 Cyclone Tracy.
Chapter6 Building Tic Tac.
Chapter 7 The Start Of It All.
Chapter 8 Two Years Of Horror.
Chapter 9 Leaving Qantas.
Chapter 10 After Qantas.
Chapter 11 A New Start In England.
Chapter 12 New Zealand.
Chapter 13 Ashburn Hall.
Chapter 14 St. Clements Hospital.
Chapter 15 A Fresh Start In Australia.
Chapter 16 Gold Fever
Doctors reports

My Maze
My Flying computer
My yacht Tic Tac
My rocking horses

Many people ask me how did it all conclude. I tried to start legal action against Qantas in 2000 but their solicitor Wes Nobelius avoided pointing me in the right direction and even after an interview with their insurance adviser they would not consider my claim. No legal firm would help me and 10 years on with some guidance from Julia Gillard I was eventually able to bring a case against Qantas myself. It was a battle against lies of the mediator Derik Minus and the Qantas barrister John Catsanos. Eventually I won and for my reward I bought my 24 metre Dutch barge 'Fidutia'. I was wrongly deprived of my staff travel privileges but who really wants to fly Qantas? They ignored me and put your life at risk. Did they fail to give help to at least four other pilots who actually committed suicide? This is my new home at a slower pace. If you are right then FIGHT